I hope everything is well with you in this challenging time. Today we're bringing good news for the platform !
TLDR: We have a new search engine out that we'll keep tweaking in the next weeks. We have beautiful popup tutorials on the dashboard. We do a better job at collecting the needs of users on the platform. Wanna see the details ? ⬇️
Making a relevant search engine
First of all, after many months of working on it, the NEW SEARCH ENGINE is finally out. This feature has been a very challenging project for the tech team as we want it to be one of the main features of the platform which will make our clients use it more and more.
So why is it so special ??
The design. We implemented a pure and intuitive UX design for easy use by our clients, buyers or suppliers.
The relevance of the results. We have set up a system of product and company suggestions to help the user in his search.
The filters. We provide a whole set of filters to help the user refine his searches and gain in depth.
Communication tools. Now A buyer will be able to ask more information about one or several products and even order product samples !
Helping users get better search results with category suggestions
We have completely reviewed our suggestions module to add category-related suggestions in order to make searching easier.
A platform as ours has many keywords that can be found in several categories: for example, "pistachios" can give actual raw pistachios, pistachio ice cream or even pistachio paste.
We already added thousands of suggestions and will be working on a more detailed list in the coming weeks !
Integrate a quick and easy samples exchange feature
One of the most requested features in the search engine by buyers has always been to easily request samples. Today we have added the possibility to request samples of several products in 1 click.
More things are to be discovered and one thing is clear we want to ease the use of the platform for our users. All your feedback is welcome to make it even better.
PS: The new search is as of now only available for logged in members
Helping our users adopt new features
As any products, it's always a challenge getting people to discover our new features and onboarding them on the product. In order to make users more autonomous, we have developped a new component easily adaptable on new pages.
Collecting users needs to create better matches
On a platform as ours, information is crucial to be able to match the right buyer with the right supplier. We know that purchasing departements turnover is fast, and that's why it's all about having fresh and accurate data.
A few weeks ago, we have added modules to gather the production status of all our suppliers in this COVID-19 tumultuous times, and buyers can filter on this status in the search engine. We are now also asking buyers what their sourcing needs are all year round.
That's not enough for you ?
That's not it folks ! Those are not the only things we've been working on the few past weeks :
List of new features & improvements :
User profile :
Buyers will receive an email to update their product scope every 6 months and will be forced to update it to get platform access again.
Selection tool :
Users will be able to filter on supplier's MOQ.
Users will be able to filter on supplier's export diagnosis data.
Users will be able to filter on FDA / Ready for China product status.
Platform tutorials :
Upon first connection or after a long time outside the platform, a user will small tutorials to guide them through the platform's new features.
Back-office :
Admins will be able to manage the participations to a summit through the BO :

Add or remove a participant to a summit.
Set up the primary contact of the company participating in one of our events.

Admins will be able to set a company member as company owner.
SPOILER ALERT : JON SNOW IS…. THE COUSIN OF THE UNCLE OF THE NIGHT KING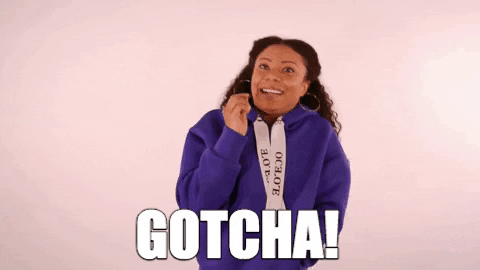 A new feature is joining the remastered features team very soon : MESSAGE SYSTEM.
As always, special thanks to everyone who has been involved in this update:
Our development team
Our product team who helped spec,test everything and create this post
The rest of people who gave feedback
Stay tuned… and stay safe